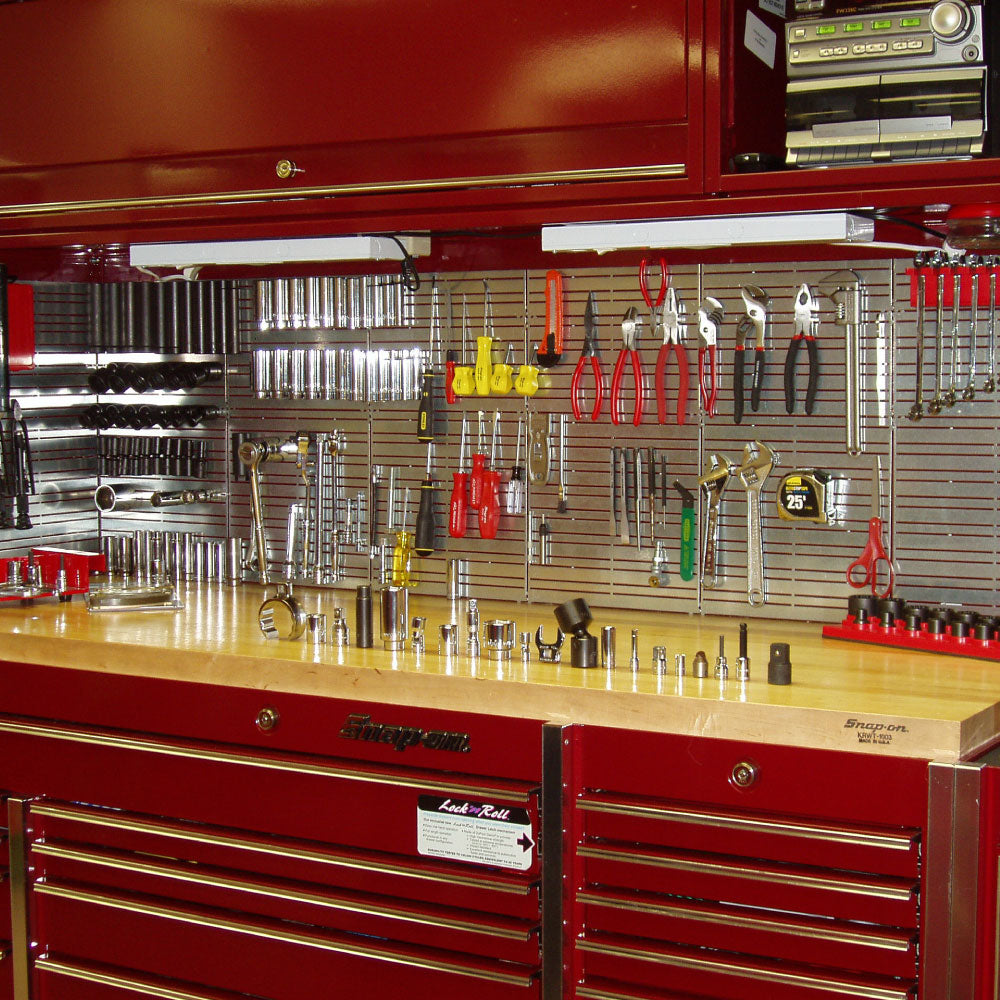 Mechanic's Time Savers, Inc. is the leader in magnetic tool control systems, components and accessories in the Automotive Tool Industry. All products are user friendly and ergonomically designed for mechanics by mechanics. Mechanic's Time Savers, Inc. products feature a non-transferable magnetic base which will not magnetize tools or damage on-board computers and other electronic circuitry.
MTS designs tool organization for large tool manufacturers and the professional industrial market.
Our products are used by the military, aviation and racing industry.
Our silhouetting capability is very valuable to the aviation and military industry.
The numerous industries can appreciate the fact that when a tool is placed on our tray it stays in place (easily identifiable, no rattling, no loss of valuable tools and all tools stay organized).
Products are self contained, no parts to lose.
Magnetic material is non-transferable, safe even with computer disks.
Products are user friendly and ergonomically designed.
We have the capability to do private labeling, custom colors etc. for volume applications.
We can design and manufacture custom products for your specific needs.
MTS has many worldwide patents on many of their products.
MTS has worldwide sales and worldwide distribution of it's products.
Our name says it all, "Mechanic's Time Savers, Inc.!"